Theatre School
Trilogy's Theatre School offers top notch classes in acting, improvisation, and musical theatre for multiple ages and experience levels.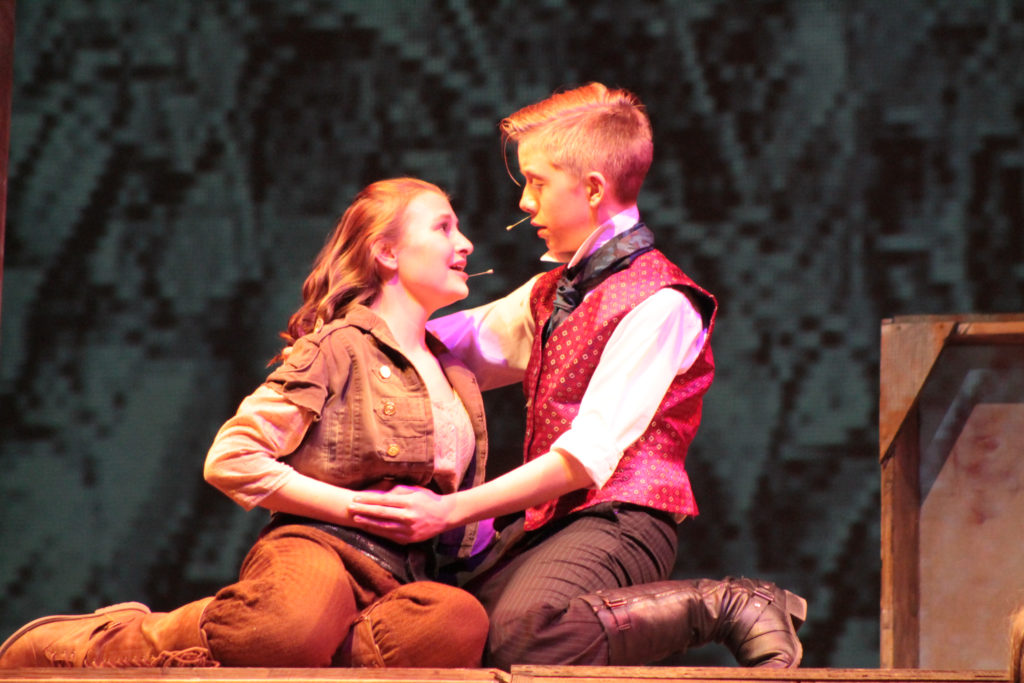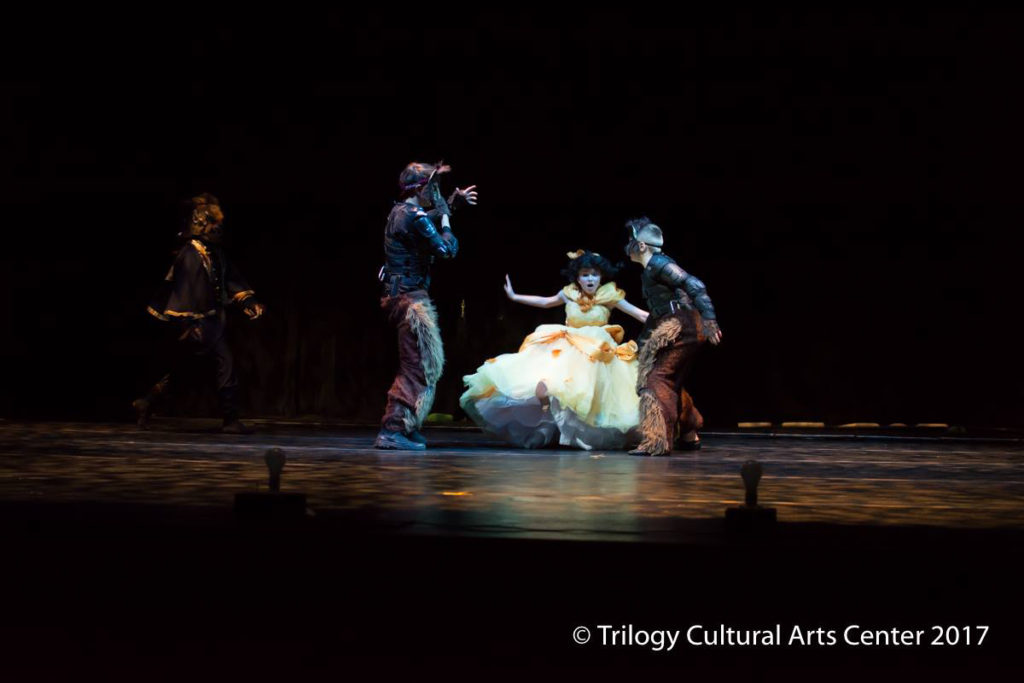 Stunts Classes
Trilogy offers exciting and challenging classes in stunts, wireworks and flying with our own Ronin Stunts Company for students of all ages.
DRESS CODE:
If you are enrolled in Theatre & Stunts classes, please student are required to dress in all black.
Black t-shirt with black sweat pants or jazz pants. This allows freedom of movement during class activities.
Gym or black jazz shoes (no flip flops)
Students taking Theatre & Stunts classes will be eligible to audition for our musical production of Little Women and The Hunchback of Notre Dame.
Class fees are as listed. Students have an optional unlimited class schedule price of 5 payments $300.00 for an individual plan and a Family Plan unlimited price of 5 payments of $400.00. First and last month payment is required.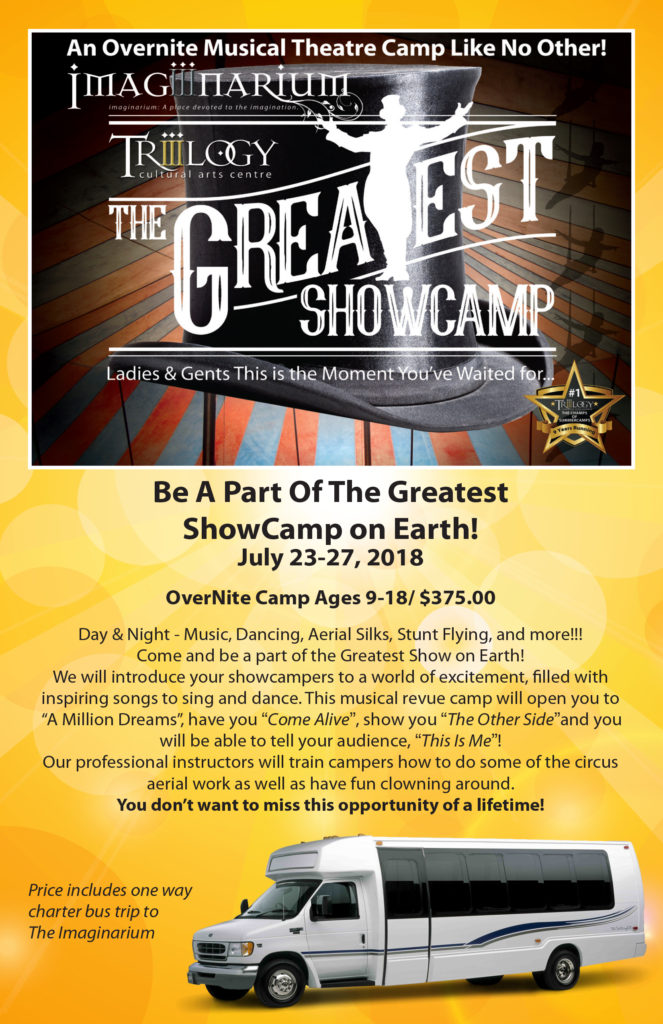 Greatest ShowCamp - Overnite Camp (Ages 9-18)
July 23, 2018 - July 27, 2018
9:00 am - 4:00 pm
| | Price | Qty |
| --- | --- | --- |
| Greatest ShowCamp - Overnite Camp (July 23-27) Ages 9-18 | $375.00 (USD) | Expired |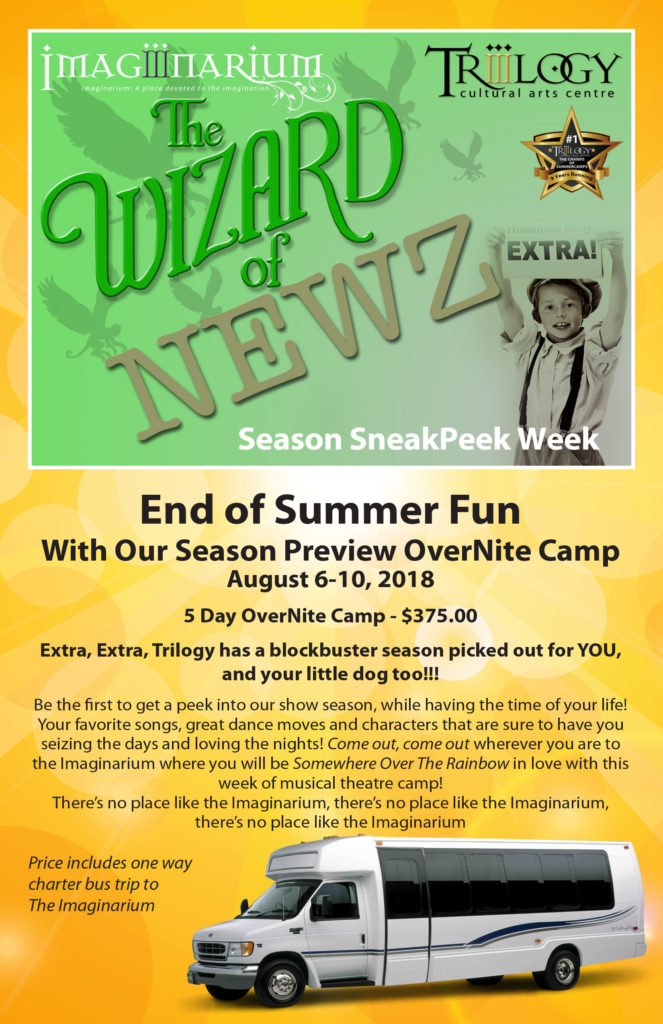 The Wizard of Newz- Overnite Camp (Ages 8-18)
August 6, 2018 - August 10, 2018
9:00 am - 4:00 pm