Our Story
Damon and Bridget Taylor have a passion for children and supporting them in expressing their God-given gifts through the arts. Thousands of artists and families in the Greater Kansas City Area have been touched by their commitment to arts education. Trilogy Cultural Arts Centre is the third major theater school the couple has founded in the Kansas City area over the last two decades providing opportunity for training and performance for artists ages 3 through adult in theater, dance, music and art. Their students have achieved many theatrical, radio, and television successes, locally and nationally, in addition to receiving opportunities in voice over and commercial work.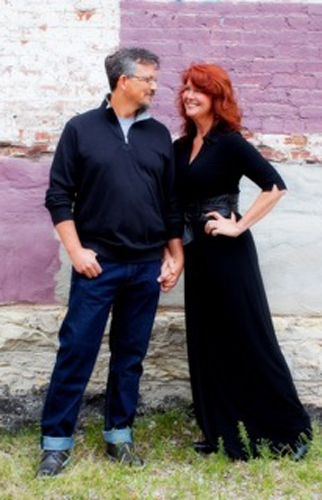 Meet the Team
Our dream is supporting and growing leaders in the arts through out our world.
Bridget Taylor
Founder & Executive Director
Bridget Taylor, attended Northern Illinois University for her Business and Arts degree. She is the Executive Artistic Director of Trilogy and has developed and written curriculum for dance, voice, acting, visual art, theater and arts leadership. Bridget's private voice students perform throughout the KC Metro area. Bridget has also produced and directed original musicals including When the Last Leaf Falls, Clue the Murder Mystery Musical and Rhythm City. Bridget is passionate about training children and families in the arts and promoting positive leadership to benefit our community. Bridget works along side the talented staff to direct and/or produce Trilogy's amazing main-stage productions.
Damon Taylor
Founder & Artistic Director
Damon Taylor, a graduate of The American Academy of Art, is an internationally published author and illustrator of over 20 Christian children's books. His 30-year career in the arts spans graphic design, advertising, and marketing for clients such as Golden Books, Children's Television Workshop, VTech, Rigby Publishing, and The Church of the Resurrection. Damon's expertise is seen in Trilogy's excellent promotional materials, set design, and visual arts training. In 2013, Damon produced a musical based on one of his books, Pudge At a Prophet. Most recently, Damon has adapted Caleb Crosses the Country into a Reader's Theater presentation.
Shelby Baker
Director of Theater Studies
Shelby Baker serves as Trilogy's Director of Theater Studies. Her training includes The Royal Academy of Dramatic Arts, London and Oklahoma City University where she earned her BA in Theater.
Coleman Taylor
Director, Ronan Stunts Company
Coleman Taylor is the Director of Trilogy's Ronan Stunts Company. He earned his certification in film/stage stunts and combat from The University of Hawaii. He has had roles in TV and film featuring his acting and stunts skills.
TASHA SPALDING
Tasha Spalding has been training dancers and directing children's programs since 2001. She has choreographed hundreds of tap, jazz, ballet, musical theatre and contemporary pieces, winning recognition at both the regional and national level.
Hannah Taylor
Hannah Rogg Taylor began her time at Trilogy as a student and has since become a member of the Trilogy and Taylor family. Hannah holds a degree from Southwest Baptist University. She teaches theater and stage movement classes at Trilogy.
Abby Munton
Theater Instructor
Abby Munton holds a B.A. in Theatre from Southwest Baptist University. Abby is from Houston, TX and has just recently moved to the Kansas City area. She thrives working with students and feels called to share her passion of theatre with them. She teaches musical theatre classes and stage manages for Trilogy's productions. In her free time, you can find her at a local coffee shop or out taking pictures of God's creation!
Alex Wallace
Alex Wallace holds a BFA with a dual emphasis in modern and ballet from the Conservatory of Music and Dance at the University of Missouri-Kansas City. Her studies included time at Cincinnati Ballet, BalletMet, Joffery Ballet School in NYC, and many others. Alex is currently a company member with Quixotic. Alex teaches Modern, Jazz, Ballet, and Tap.
Ashley Tiegreen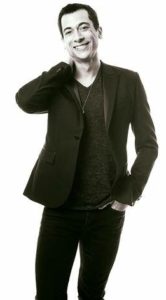 Michael Davis
               Ballet Instructor
Michael Davis trained at The Rock School for Dance Education in Philadelphia, Pennsylvania. Upon graduating from The Rock School, he joined Oregon Ballet Theatre in 2007 and danced for two years under the direction of Christopher Stowell and Damara Bennett. Mr. Davis then joined Kansas City Ballet and danced principal and soloist roles with the company for 9 years. He has performed many principal roles with KCB such as as Romeo and Tybalt in Devon Carney's 'Romeo and Juliet', Prince Seigfried in Devon Carney's "Swan Lake" as well as Captain Hook in Carney's "Peter Pan." Michael also starred in many other contemporary and neoclassical ballet over the years. Additionally  he is a longtime member of The Owen Cox Dance Group and founding dancer with The Kansas City Dance Festival.
Sarah Joan Smith
                   Ballet Instructor
Sarah Joan Smith from Columbia, South Carolina, began her training at the age of 8 in Kiev, Ukraine. She continued dancing at Columbia Ballet School with Anita Ashley. Ms. Smith attended summer intensives at American Ballet Theatre, Ballet West, San Francisco Ballet, and Boston Ballet. She attended the University of North Carolina School of the Arts in 2010. Following graduation in 2012, she became a trainee with Boston Ballet. In 2013, Ms. Smith joined Richmond Ballet's second company under Stoner Winslett and Igor Antonov. She enjoyed performing in many ballets including Mozartiana, Valse Fantaise, Carmina Burana and Rite of Spring. She was a featured soloist in Don Quixote, The Nutcracker, and works by Val Caniparoli