Our Story
Damon and Bridget Taylor have a passion for children and supporting them in expressing their God-given gifts through the arts. Thousands of artists and families in the Greater Kansas City Area have been touched by their commitment to arts education. Trilogy Cultural Arts Centre is the third major theater school the couple has founded in the Kansas City area over the last two decades providing opportunity for training and performance for artists ages 3 through adult in theater, dance, music and art. Their students have achieved many theatrical, radio, and television successes, locally and nationally, in addition to receiving opportunities in voice over and commercial work.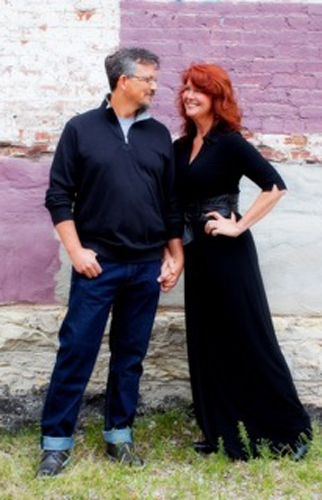 Meet the Team
Our dream is supporting and growing leaders in the arts through out our world.
Bridget Taylor
Founder & Executive Director
Bridget Taylor attended Northern Illinois University for her Business and Arts degree. She is the Executive Artistic Director of Trilogy and has developed and written curriculum for dance, voice, acting, visual art, theater and arts leadership. Bridget's private voice students perform throughout the KC Metro area. Bridget has also produced and directed original musicals including When the Last Leaf Falls, Clue the Murder Mystery Musical and Rhythm City. Bridget is passionate about training children and families in the arts and promoting positive leadership to benefit our community. Bridget works along side the talented staff to direct and/or produce Trilogy's amazing main-stage productions.
Damon Taylor
Founder & Artistic Director
Damon Taylor, a graduate of The American Academy of Art, is an internationally published author and illustrator of over 20 Christian children's books. His 30-year career in the arts spans graphic design, advertising, and marketing for clients such as Golden Books, Children's Television Workshop, VTech, Rigby Publishing, and The Church of the Resurrection. Damon's expertise is seen in Trilogy's excellent promotional materials, set design, and visual arts training. In 2013, Damon produced a musical based on one of his books, Pudge At a Prophet. Most recently, Damon has adapted Caleb Crosses the Country into a Reader's Theater presentation.
Shelby Baker
Director of Theater Studies
Shelby Baker serves as Trilogy's Director of Theater Studies. Her training includes The Royal Academy of Dramatic Arts, London and Oklahoma City University where she earned her BA in Theater.
Coleman Taylor
Director, Ronan Stunts Company
Coleman Taylor is the Director of Trilogy's Ronan Stunts Company. He earned his certification in film/stage stunts and combat from The University of Hawaii. He has had roles in TV and film featuring his acting and stunts skills.
Hannah Taylor
Hannah Rogg Taylor began her time at Trilogy as a student and has since become a member of the Trilogy and Taylor family. Hannah holds a degree from Southwest Baptist University. She teaches theater and stage movement classes at Trilogy.
Noah Barrette started taking martial arts as a child, earning his first black belt in Shotokan Karate at age fifteen. He continued to study other martial arts while teaching at his dojo for five years. During that time, he joined the Army Reserves and earned his EMT certification. He now teaches the karate program at Trilogy as a supplement to the stunts program, as well as assisting with the stunts classes. He is also a member of the Ronan stunt team, and has worked on two movies and one play as a part of Ronan.
Elise Handley
Musical Theatre Instructor
Elise Handley began her time at Trilogy as a student at a young age.  Her vocal, piano and musical theatre training started at age 8.  She spent 7 years being a part of musicals and dance classes. Since then, Elise has focused on her vocal performances in Kansas City performing at the NCAA games, weddings, and private events.  She has the honor of singing for KU Basketball, Late Night In The Phog, The Big 12 Tournament, LLS Light the Night Walk and many other big events in the KC area. She has been teaching voice for 4 years and has assistant music directed shows at Trilogy as well as teaching musical theatre classes and summer camps.  Elise loves to share her passion for music with the kids she teaches. She is looking forward to continuing her education and music career at Belmont University in Nashville, TN.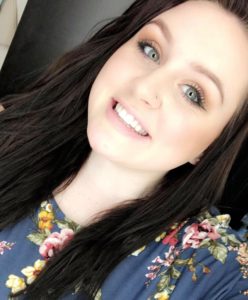 Brook Kevins
Brook Kevins began her dance training at the age of 4. She trained in Point, Ballet, Tap, Jazz, Hip Hop, Modern and Lyrical. Brook was a member of the Pioneer Trail Aristocat Dance Team and the Olathe East Talons Dance Team. Brook was very involved at her studio where she was on the competition team, worked in the dancewear shop and instructed dance classes. Brook continued to teach classes after she graduated high school while attending college. Brook received her degree in Occupational Science and is a NASM Certified Personal Trainer, Group Fitness Instructor and Corrective Exercise Specialist.
Madalyne Kevins
Musical Theatre, Ballet, Hip Hop Instructor
Madalyne Kevins began dancing at the age of 2 studying Ballet, Tap, Jazz, Musical Theatre, Hip Hop, Modern and Lyrical for the last 16 years. She spent 7 years competing locally and nationally and holds numerous titles and awards. Madalyne was inducted into the National Honor Society of the Arts through Olathe East Theatre where she was an active performer and choreographer. Madalyne has performed for Carnival Cruise Line (Stars at Sea), Project Dance (New York City, NY), Theatre in the Park, Winterfest and Starlight Theatre (Kansas City). Madalyne is attending Johnson County Community College on a dance and theatre scholarship and is a current member of the Golden Girls and Company Dance Team. Madalyne is excited to combine her passion for performance with her love of teaching.
Julie Kevins has been actively involved in the dance/theatre world for over 30 years. Julie started dancing at the age of 5, training in Ballet, Pointe, Tap and Jazz. Julie has two daughters who share her love for the arts. Julie has spent the last 18 years as a Dance/Theatre Mom, holding numerous positions at her daughter's studio.  Julie has been with Trilogy for the last two years working in the office and loves being a part of educating artists, nurturing children, and developing leaders.
Rhiannon Minster
Ballet, Tap, Contemporary Instructor
Rhiannon Minster began dancing at 4 years old. She has danced for 19 years with experience in tap, jazz, musical theatre, modern, ballet, and pointe. In May 2019, she graduated from the University of Missouri-Kansas City with a BA in English and was awarded Department Honors and Summa Cum Laude. In addition she was a graduate of the Honors College, an Honors Scholar, a SEARCH grant recipient, and presented at the Missouri State Capitol. Rhiannon looks forward to teaching multiple styles of dance.
Heather Nichols
Heather Nichols was raised in Richmond, Virginia and began her formal ballet training at The West End Academy of Dance. In 2009, she began training with The School of Richmond Ballet, and after two years was invited to join the Richmond Ballet trainee program in 2011. From 2011-2015 Heather attended Butler University and received her BA in Dance Pedagogy and Pre-Physical Therapy. In 2015 Heather joined Ballet San Antonio, where she performed corps de ballet and soloist roles in various works. Heather is extremely excited to have  accepted a company contract with Kansas City Ballet for the 2019-2020 season.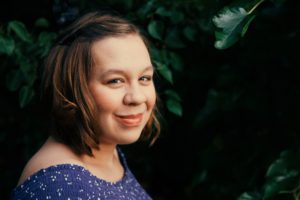 Claudia Oehmler
Claudia Oehmler has been involved in theatre since she was 5 years old. She started at Trilogy as a student in 2011 and performed in over a dozen theatre and dance productions. Claudia has been working in the Trilogy office in some capacity since 2014. She values Trilogy for its family atmosphere, values, commitment to growth, and love for every person who walks through the doors. Claudia is a mom of two little ones and can't wait to see them start at Trilogy!
Chris Opperman
Musical Theatre, Vocal Instructor
Chris Opperman received his music education at Kansas State University. He has a teaching certificate for Kindergarten through 12th grade general music, band, orchestra, and choir, with an emphasis in jazz theory. Chris teaches voice,  musical theatre, saxophone, and piano, as well as directing music for Trilogy.