Dance Classes
Trilogy offers a complete selection of dance courses with multiple levels, including  ballet, tap, jazz, modern/contemporary, leaps and turns and aerial silks classes.
Click Here for a Complete List of Classes
Dance Shows
Ballet students are the core cast members of Trilogy's Annual Christmas Production, The Nutcracker Sweet. All Trilogy ballet instructors are professionals in their fields and either dancing with Quixotic or Kansas City Ballet.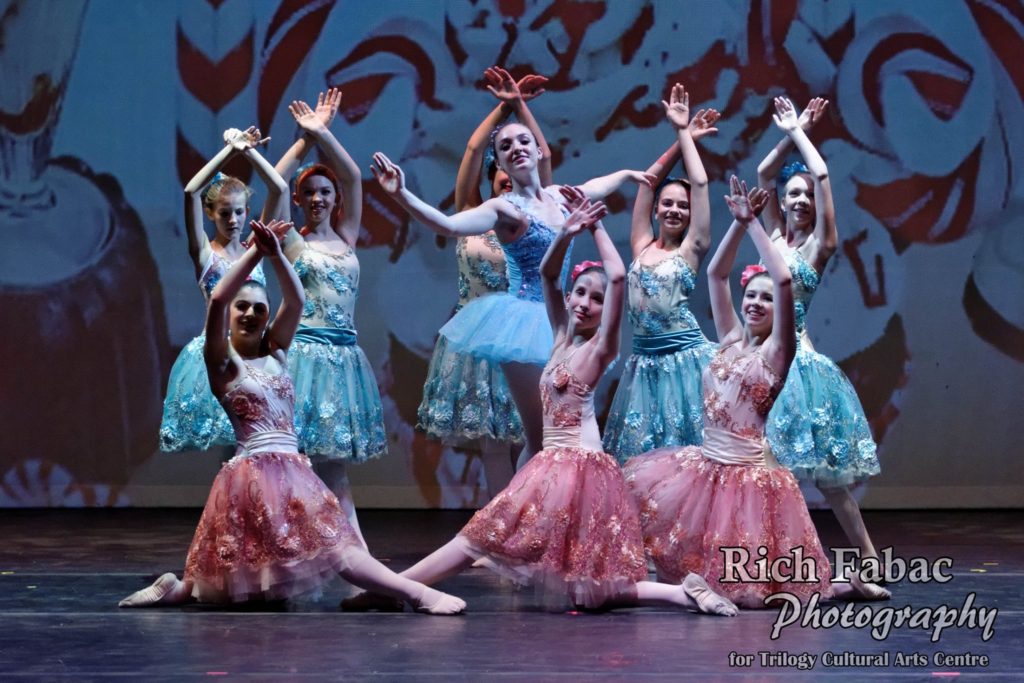 DRESS CODE
All of our dance classes have a specific dress code to allow freedom of movement and create a uniform class presence.
Dance Attire (boys)
Ballet – Boys may wear a white close fitted t-shirt, black sport leggings and black ballet shoes
Jazz – Tight fitting black sport shirt and black jazz/sweat pants
Dance Attire (girls)
Ballet 1 & 2 – Black-cherry leotard*, Pink tights, Pink ballet shoes.
Ballet 3 & 4 -Black leotard, Pink tights, Pink ballet shoes.
Modern – Black leotard, Black footless/convertible tights
Jazz – Black leotard, Black footless tights or jazz pants
Hip Hop – Close fitting t-shirt, and black jazz pants, crop pants or sweat pants. Jazz shoes or non – mark gym shoe.
Aerial Silks – Leotard, tight fitting pants or leggings, and tight fitting top that covers the armpits.
* Items marked with an asterisk must be ordered with the form you'll receive with your Class Confirmation Packet. Sent shortly after enrollment closes.
Please email us at info@trilogyculturalarts.org with any additional questions.